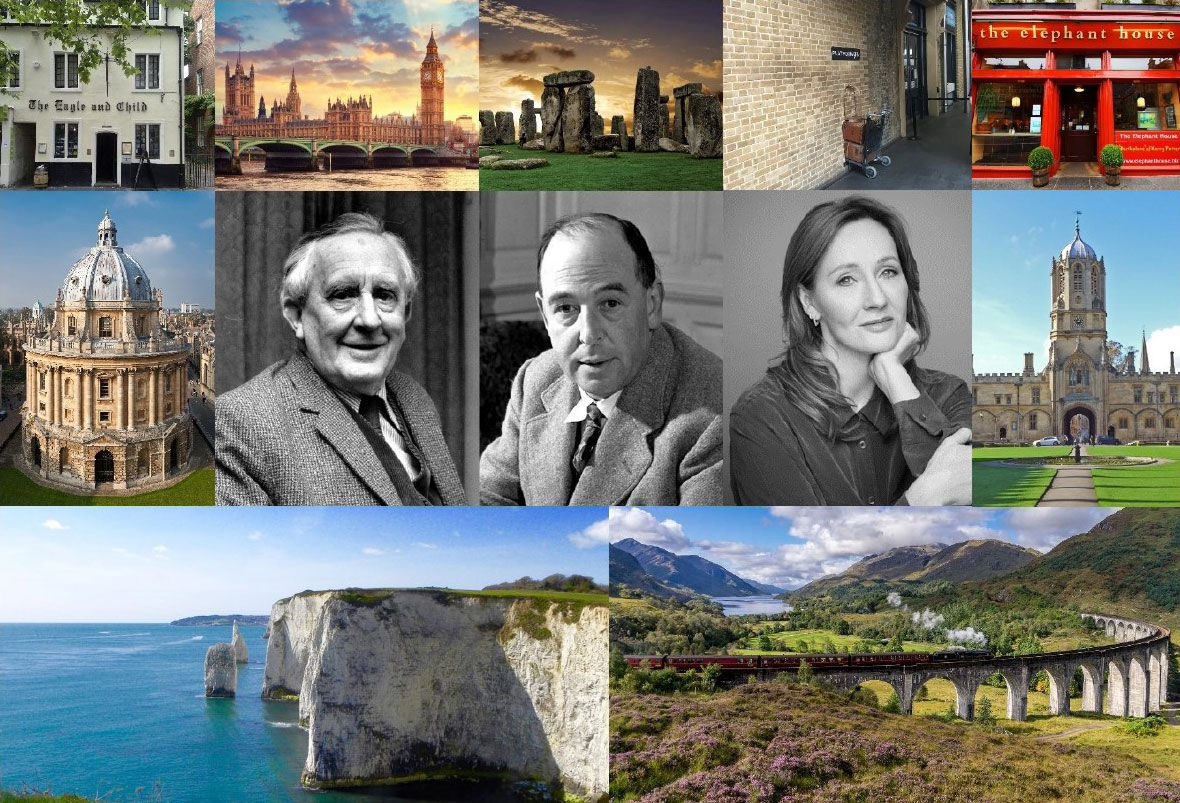 On this incredible whirlwind tour, you will be in awe as you walk in the footsteps of J.R.R. Tolkien, C.S. Lewis, and J.K. Rowling in London, Salisbury, Bournemouth, Oxford, Edinburgh, and the Scottish Highlands. Your breath will be stolen by the dazzling beauty of the lands that gave birth to The Lord of the Rings, The Chronicles of Narnia, and Harry Potter.
Don't miss this once-in-a-lifetime experience that has never been offered before.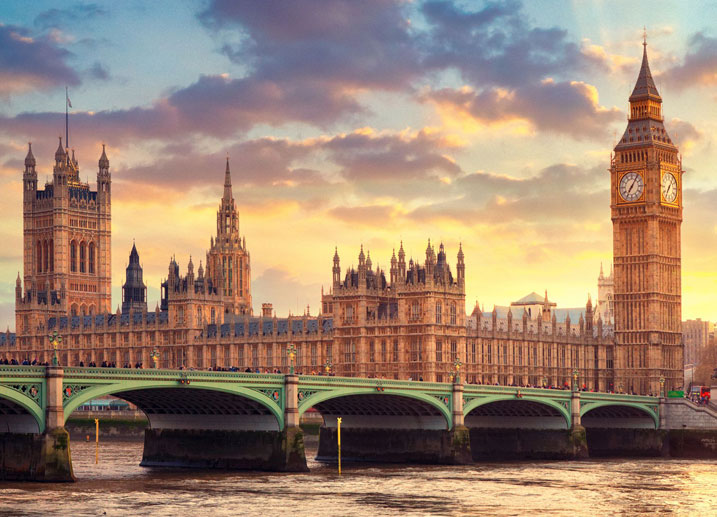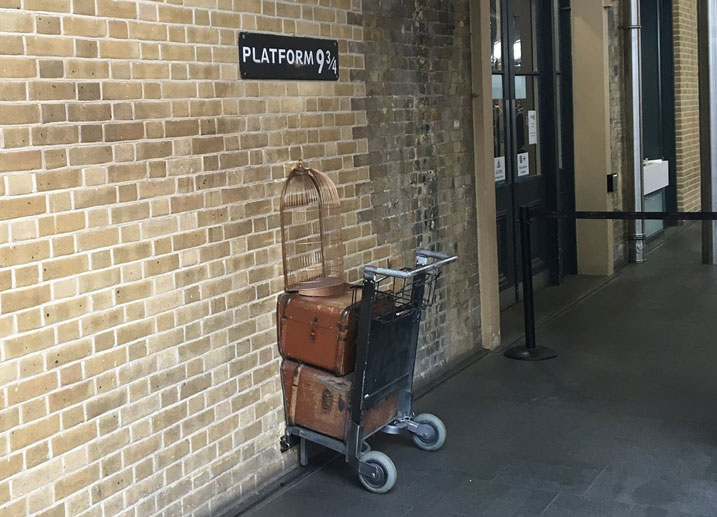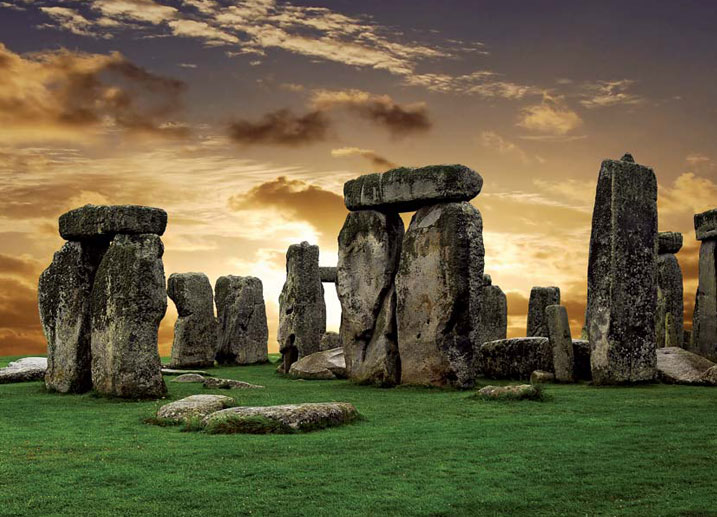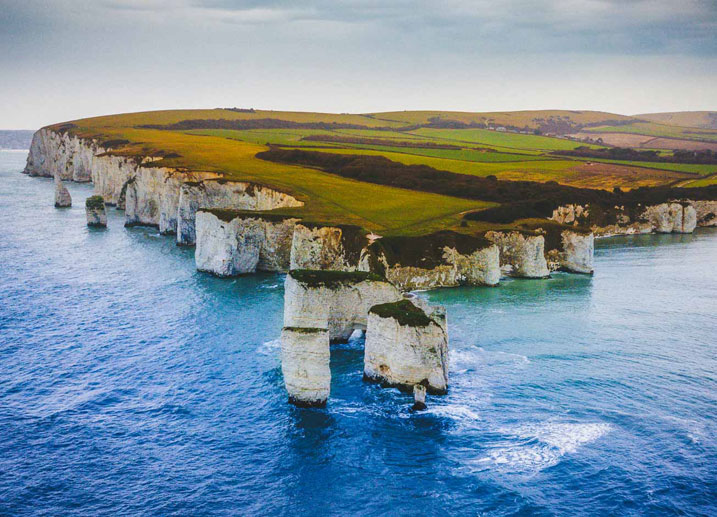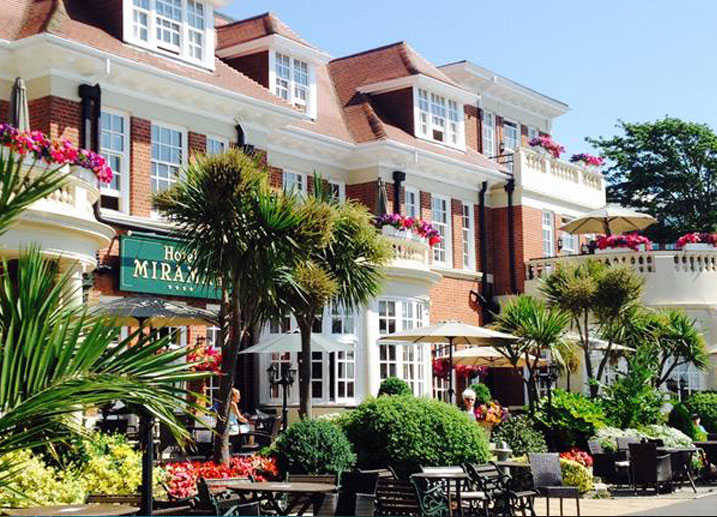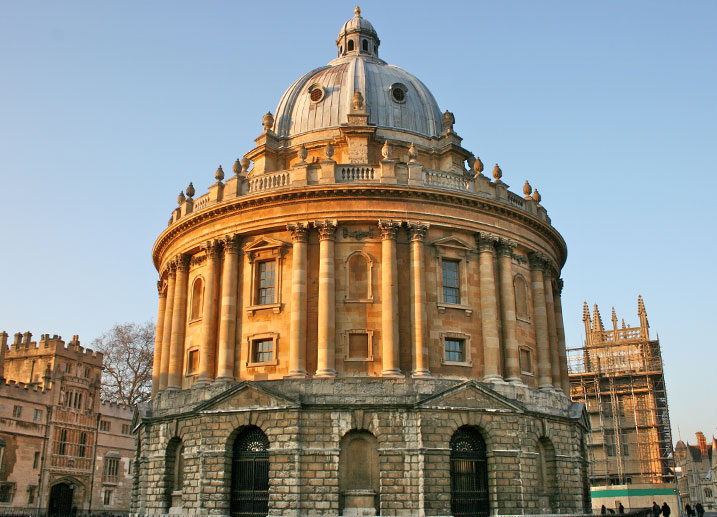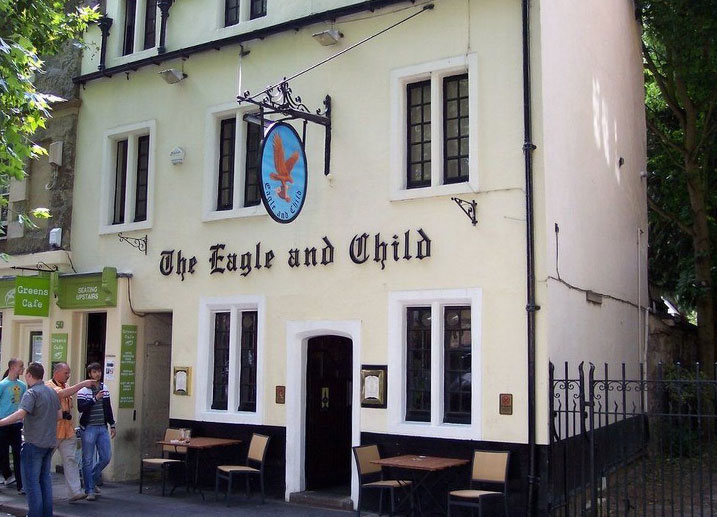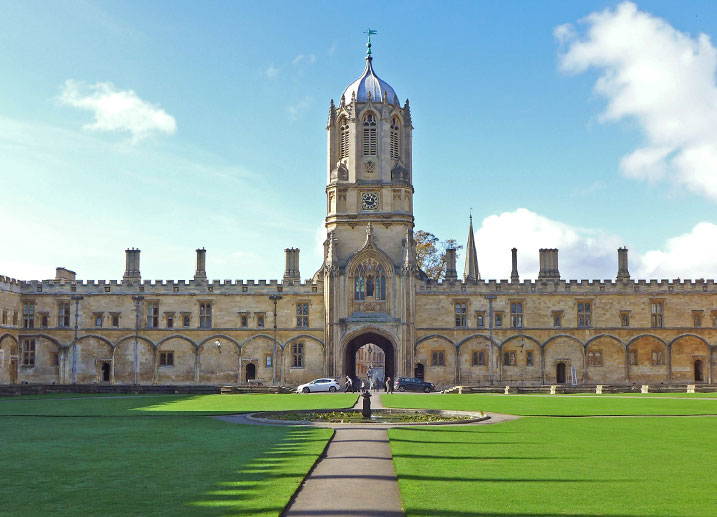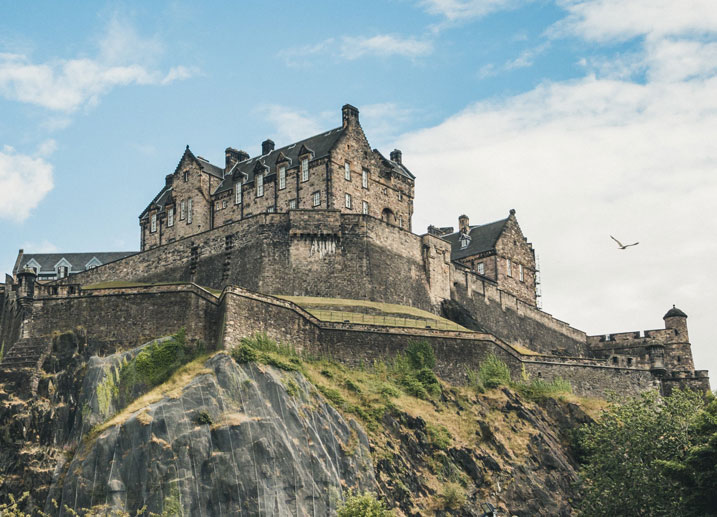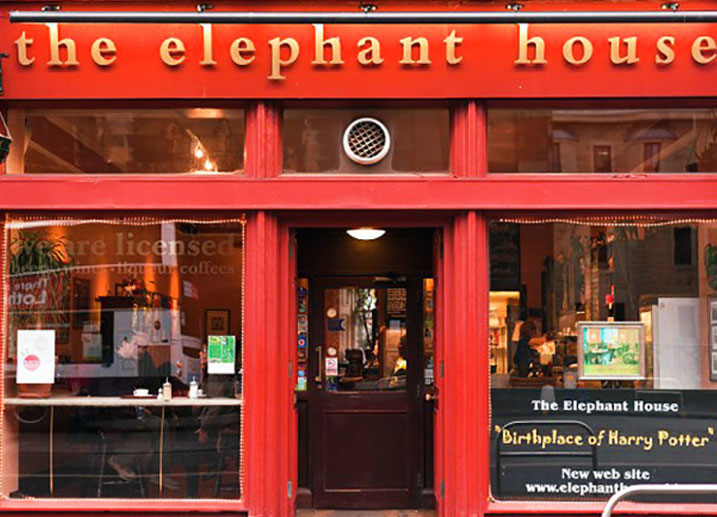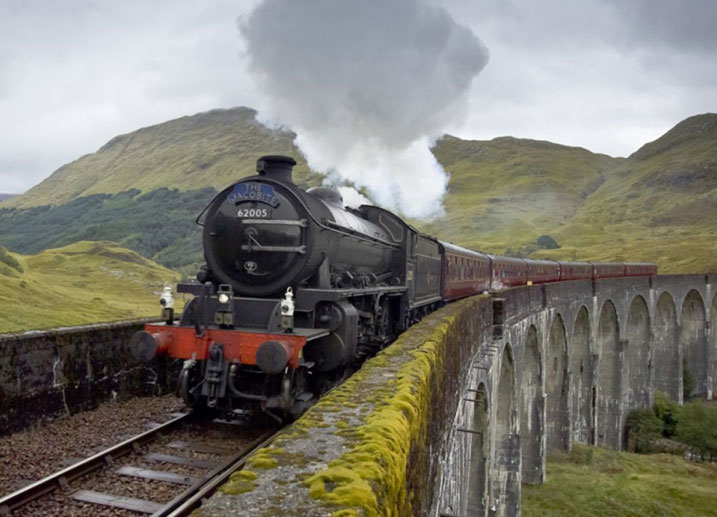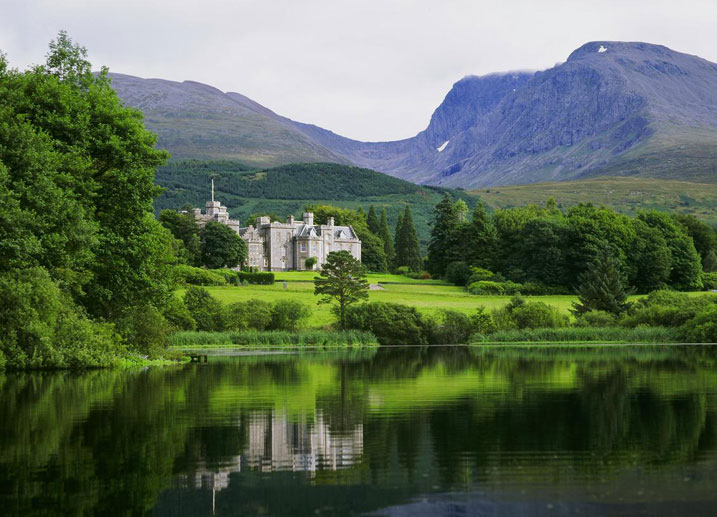 On this tour, you will not only explore iconic sites relating to J.R.R. Tolkien, C.S. Lewis, and J.K. Rowling, but you will also see world-famous sites and experience the most breathtaking scenery that England and Scotland have to offer. In each city, you will stay at high-quality establishments, including the beautiful Hotel Miramar overlooking the sea in Bournemouth. A comfortable luxury coach will transport you from place to place. In addition, all breakfasts, every lunch except one, and three dinners are covered in your ticket cost.
During this tour, you will receive guiding from author, historian, and avid fantasy fan Solomon Schmidt, who will present a wealth of information and fascinating stories relating to these authors' lives and works. You will be provided with wireless headsets that make for easy listening no matter the location – whether you're standing atop the majestic cliffs of Old Harry Rocks or walking through the enchanting streets of Oxford!
Throughout this tour, you will have personal freedom to break away from the group and explore on your own if you wish. For five of the eight nights, you will also be able to make your own dinner plans and spend time strolling through incredible cities like Oxford and Edinburgh. This tour will be exhilarating, informative, but also relaxing.
REGISTER FOR THE TOUR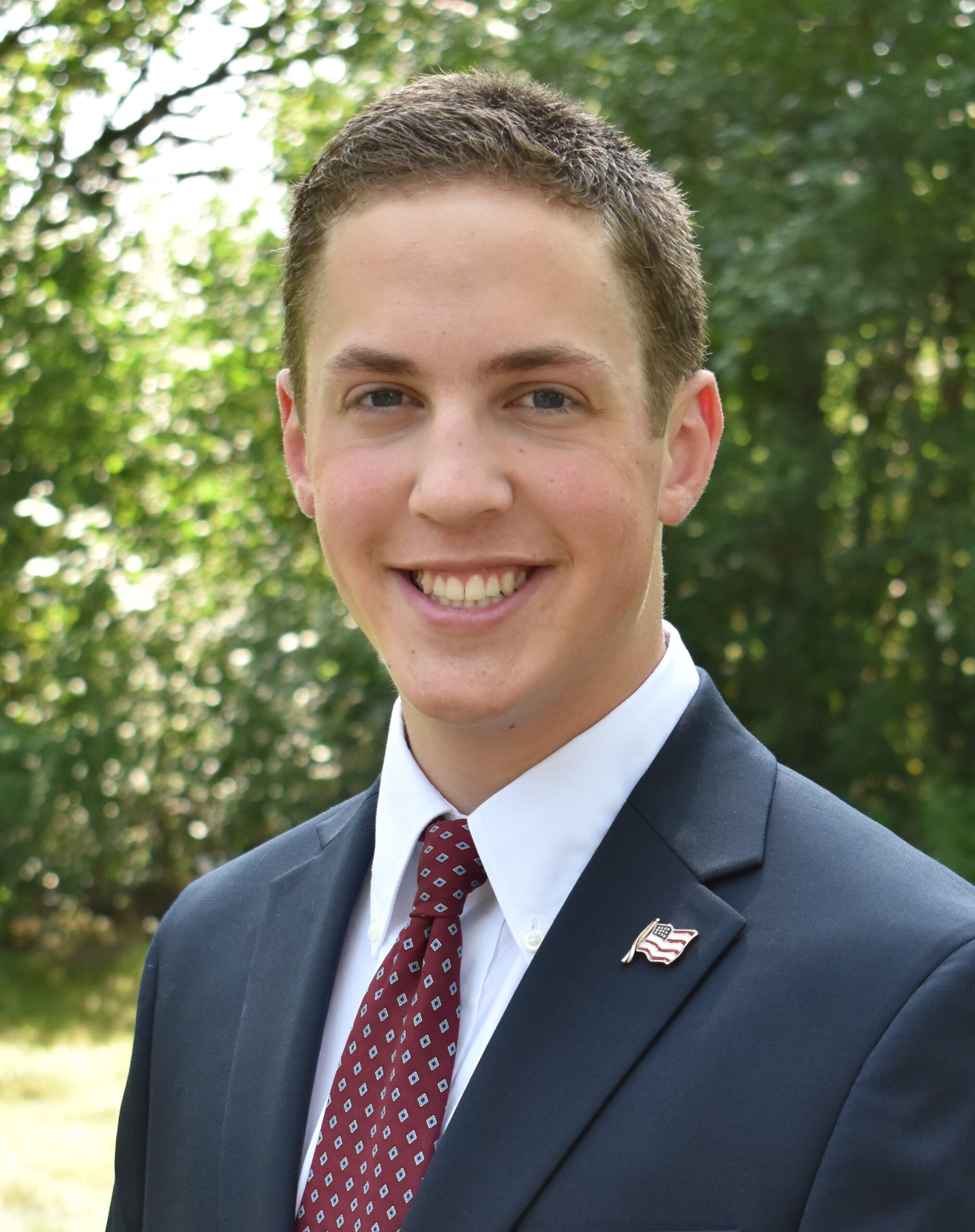 Tour Leader Solomon Schmidt
Solomon Schmidt is the author of the History Bites® series and host of the History Bites YouTube channel. He started writing at the age of twelve, and since then, he has published eight books with two more forthcoming. Over the last few years, Solomon has traveled across the United States speaking and exhibiting his books at many different conferences.
Solomon is not only passionate about U.S. and world history, he is also an avid fan of J.R.R. Tolkien, C.S. Lewis, and J.K. Rowling. He has devoted thousands of hours to reading their works, studying their lives, and helping people learn more about them. Solomon's books on these authors sprang out of his passion to share their stories with others, whether you are a newcomer to their books or a dedicated fan already!
Join Solomon on this unforgettable adventure as he leads you into the real-life worlds behind the three greatest fantasy authors of all time.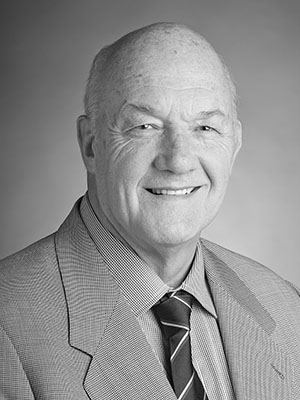 Special Guest Dr. Tom Shippey
Dr. Tom Shippey is the foremost expert on J.R.R. Tolkien and knew Tolkien toward the end of his life. A popular international conference speaker, Dr. Shippey is the author of the landmark The Road to Middle-earth and J.R.R. Tolkien: Author of the Century and is Professor Emeritus of English Language and Medieval English Literature at the University of Leeds.
During our tour, on Sunday, July 9, Dr. Shippey will be joining us at the Hotel Miramar to discuss Tolkien's life and works and share memories of his time with the legendary author.
Don't miss this incredible opportunity to meet and learn from the world's leading Tolkien scholar! Register for the tour today!


London and Stonehenge
July 7-8
After arriving in London, you will be welcomed at the Hyatt Place West London Hayes to an informational get-together on Friday night, July 7, and the tour will officially commence! On Saturday morning, you will begin your experience of London with a stop at Platform 9 ¾ and the Harry Potter Gift Shop. From there, it's across the magnificent Tower Bridge over the mighty River Thames and on to lunch at the Ivy Tower Bridge, where you can look across the water and see the Tower of London on the other side!
After lunch, we will drive by Big Ben and the Houses of Parliament, Westminster Abbey, and Buckingham Palace before heading out of the city on our way to Stonehenge. Once we arrive, you will have time to visit the famed ancient monument and take in the beautiful countryside surrounding it. Then we will make our way to the Hotel Miramar in Bournemouth, where J.R.R. Tolkien himself was a frequent guest!
Experience London, stop at Platform 9 3/4, and see the legendary Stonehenge!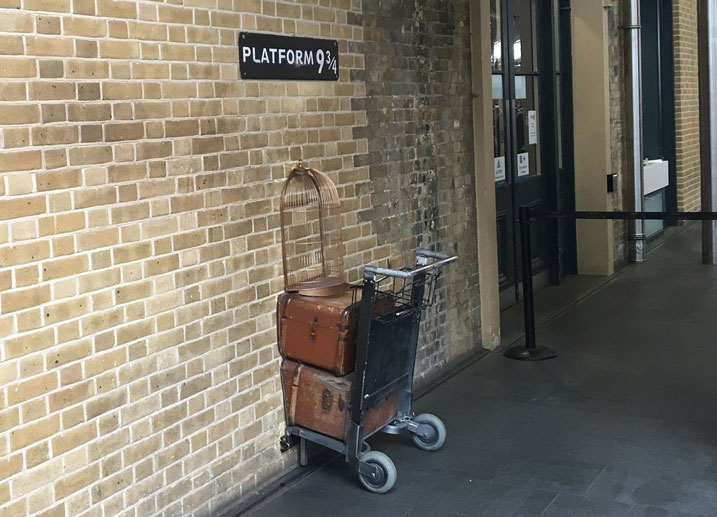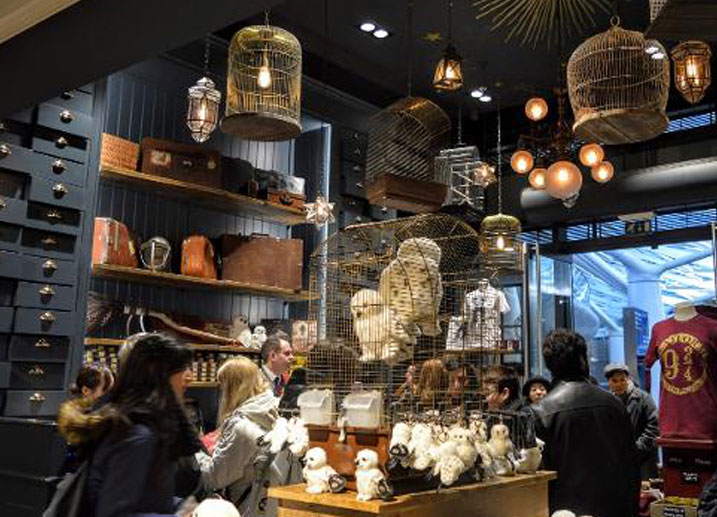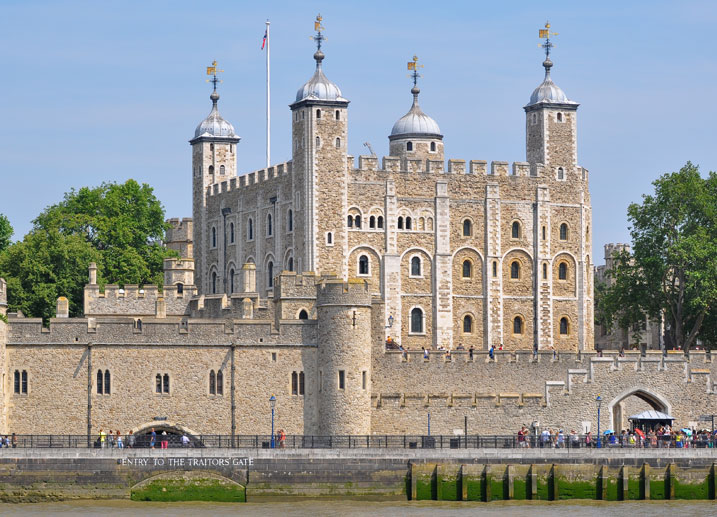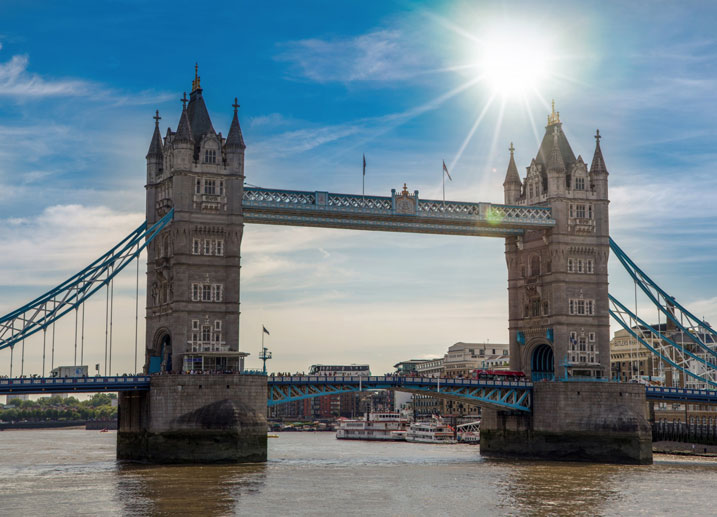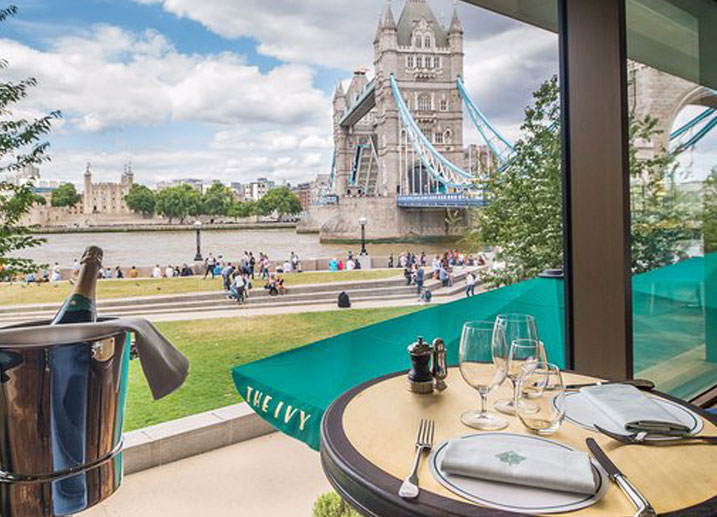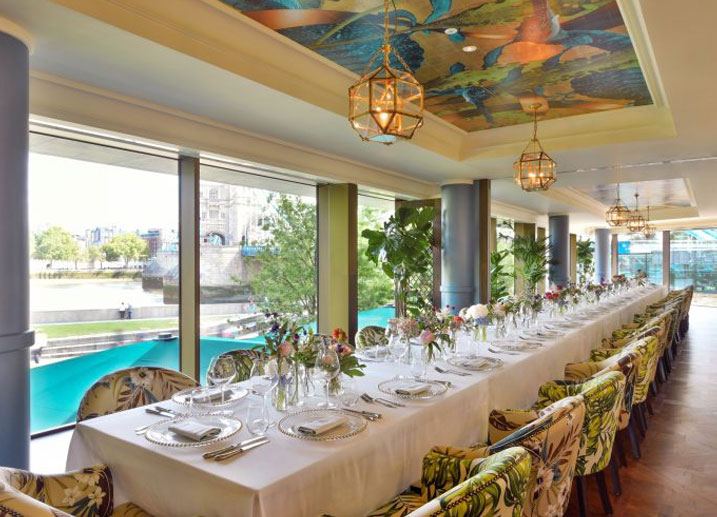 The Tower View Room, our private dining room for lunch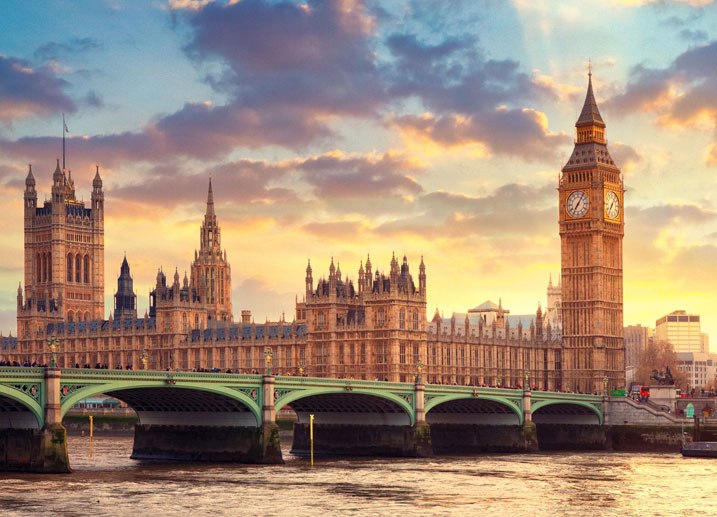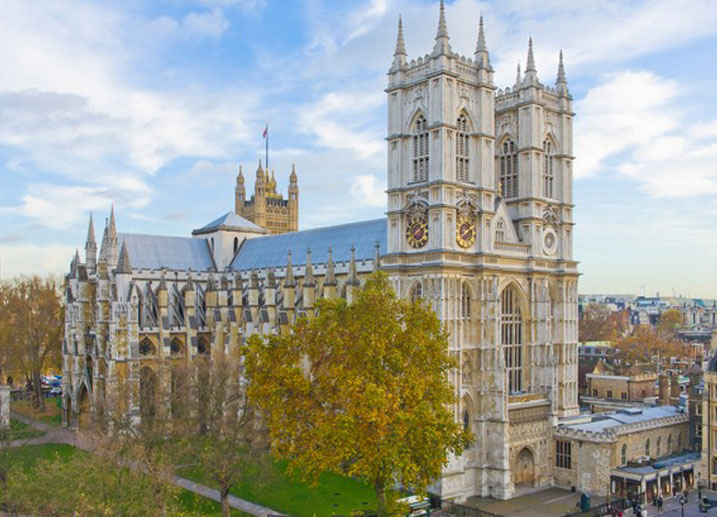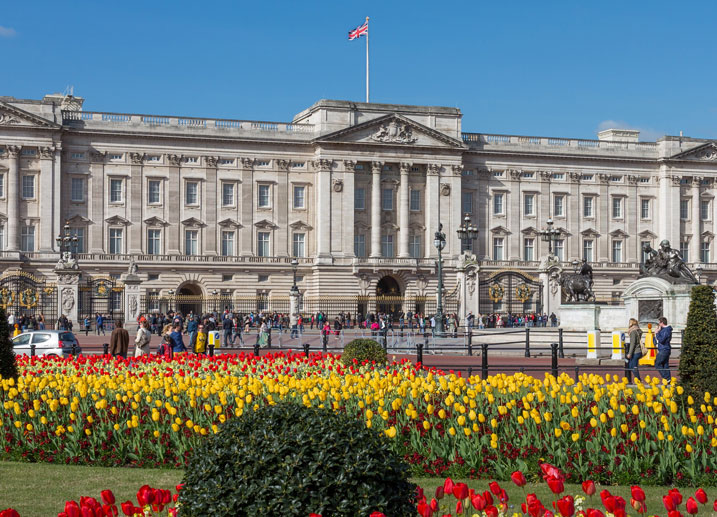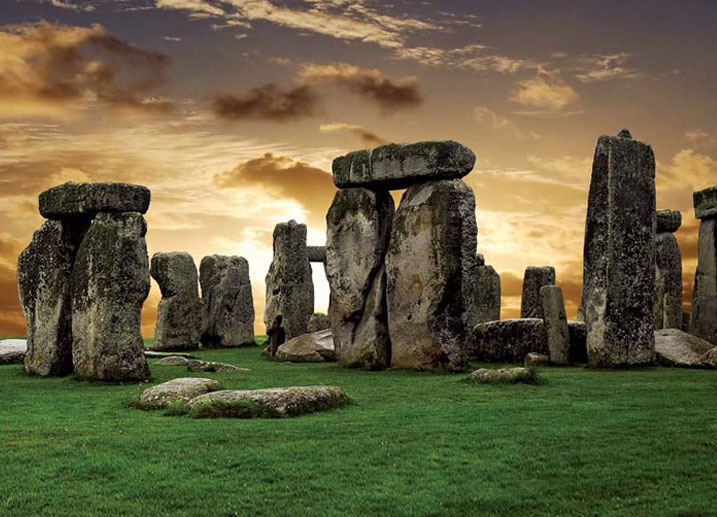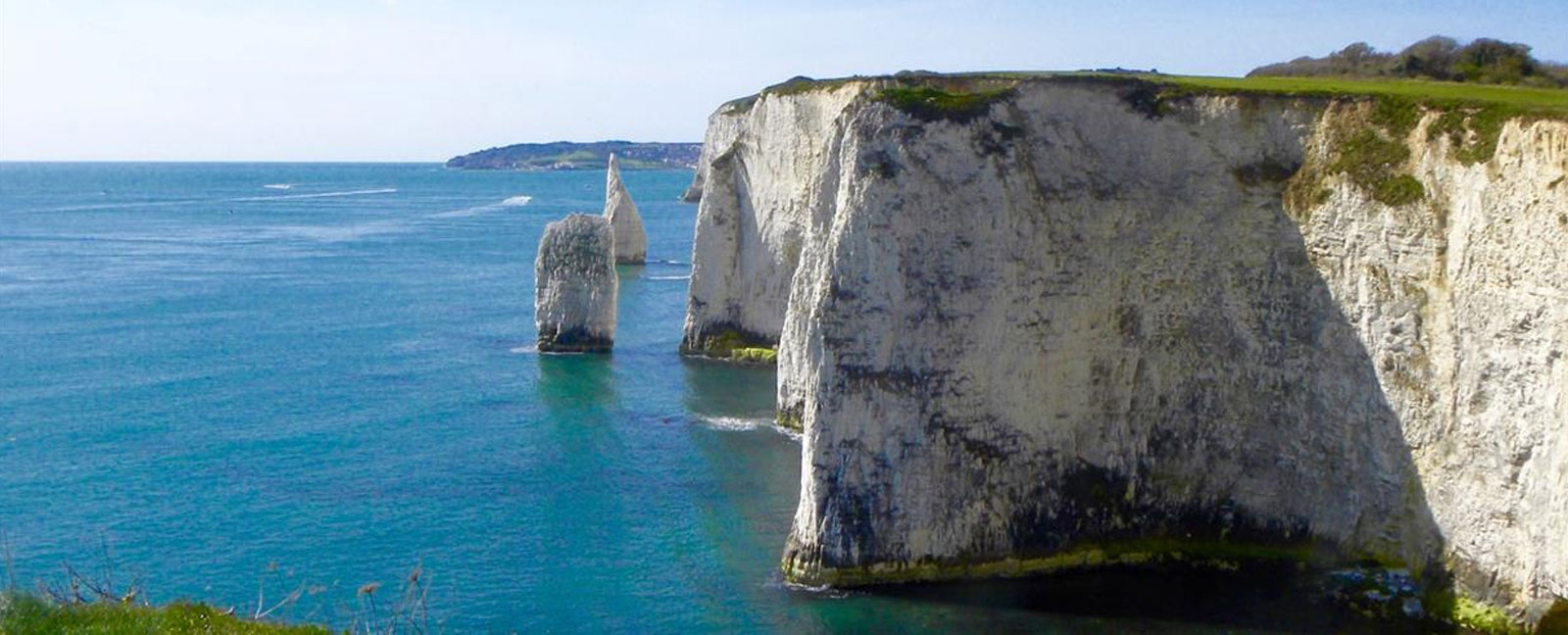 Bournemouth
July 9
Get ready for a relaxing day by the sea on the beautiful Bournemouth coast! Our tour starts in the morning with a drive and a walk to Old Harry Rocks, an incredible vista of enormous chalk cliffs and spectacular ocean views. While there, we will talk about how the sea inspired J.R.R. Tolkien's imagination in his creation of Middle-earth and the incredible mythological tales behind it. You will have time to explore the majestic scenery around you or simply relax and soak in the surroundings.
Once our visit to Old Harry Rocks is complete, we will drive back to the Hotel Miramar for a fine Sunday Lunch at the hotel, and afterwards, for those who wish to, we will meet on the front lawn of the hotel, where we will be joined by Tolkien scholar Dr. Tom Shippey to discuss Tolkien's later life and work in more depth. Otherwise, you are free to spend time at the nearby Bournemouth Beach or peruse local sites until we meet back at the Hotel Miramar later on in the day.
After we all reunite, it's on to the Randolph Hotel in Oxford! Feel free to stroll through the enchanting streets of the city and have dinner wherever you wish.
Visit Bournemouth, see the majestic Old Harry Rocks, and stay at the Hotel Miramar where Tolkien stayed!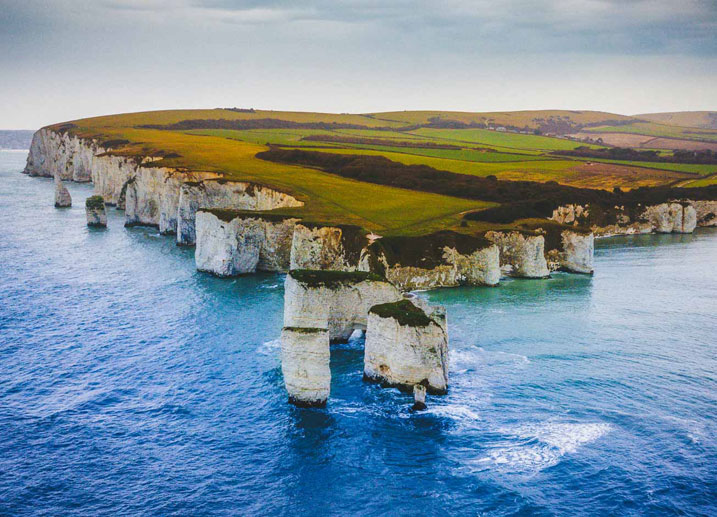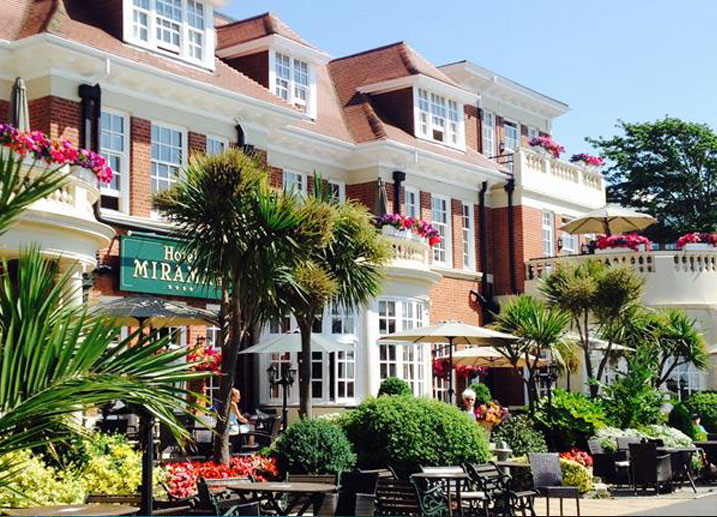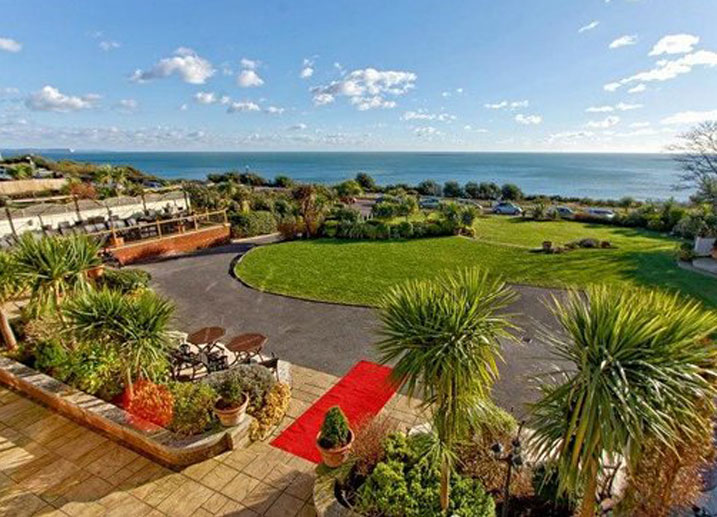 Front Lawn of the Hotel Miramar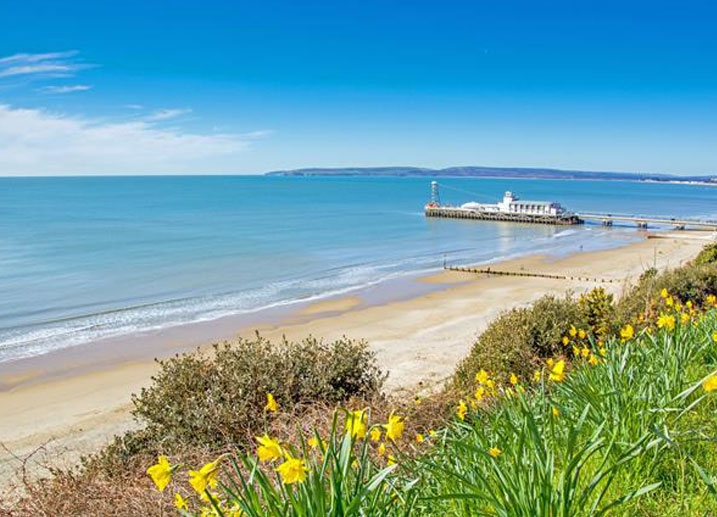 Bournemouth Beach and Pier

Oxford
July 10-12
Oxford. It's been called the City of Dreaming Spires and is home to the thousand-year-old Oxford University. J.R.R. Tolkien and C.S. Lewis lived here for most of their lives. Professor Tolkien wrote The Lord of the Rings while living at 20 Northmoor Rd, and just a short drive away is The Kilns, home of C.S. Lewis and his brother Warren for over thirty years. It was here that Lewis wrote The Chronicles of Narnia and housed refugee schoolchildren during World War II…sound familiar?
Tolkien and Lewis both taught at Oxford University and spent countless hours walking through the beautiful countryside surrounding the city. They were also members of an informal writer's group called the Inklings, who met often at The Eagle & Child pub in Central Oxford.
Harry Potter filming locations are sprinkled throughout the city, including Duke Humfrey's Library, which became Hogwarts Library, and the magnificent Christ Church College. Christ Church houses the Bodley Tower Staircase, which was the location for Professor McGonagall's introduction to the new students in Harry Potter and the Sorcerer's Stone. In addition, the dining hall of the college served as the inspiration for the Great Hall of Hogwarts.
You will visit all of these sites and more during our two-and-a-half days in Oxford. You will also lunch at The Trout Inn, where C.S. Lewis himself was a frequent guest! The Randolph Hotel, where you will stay for all three nights in Oxford, is a five-star establishment and is conveniently located in the city center, just a short walk from many restaurants, shops, and iconic sites.
After lunch on Wednesday, July 12, we will make our way to the Residence Inn in Edinburgh, the capital city of Scotland and home of J.K. Rowling!
Stroll through Oxford, the City of Dreaming Spires! Enter the literary world of Tolkien & Lewis and explore Harry Potter filming locations!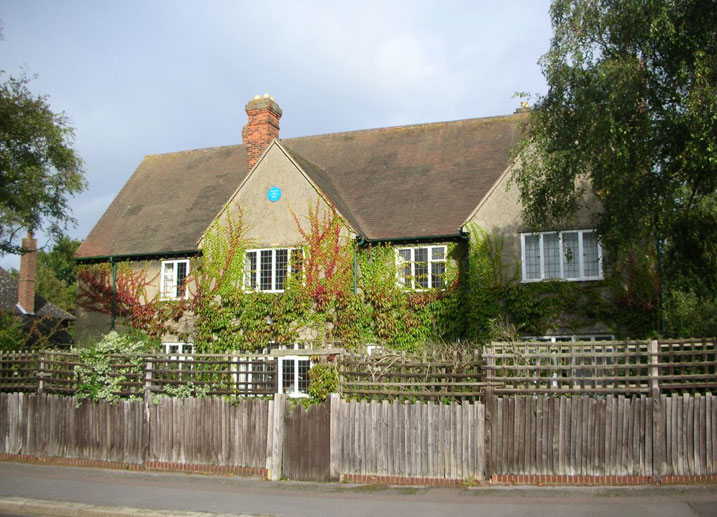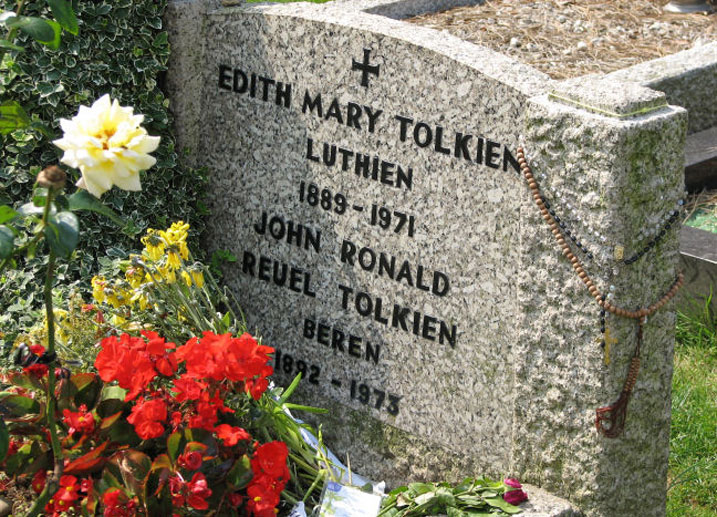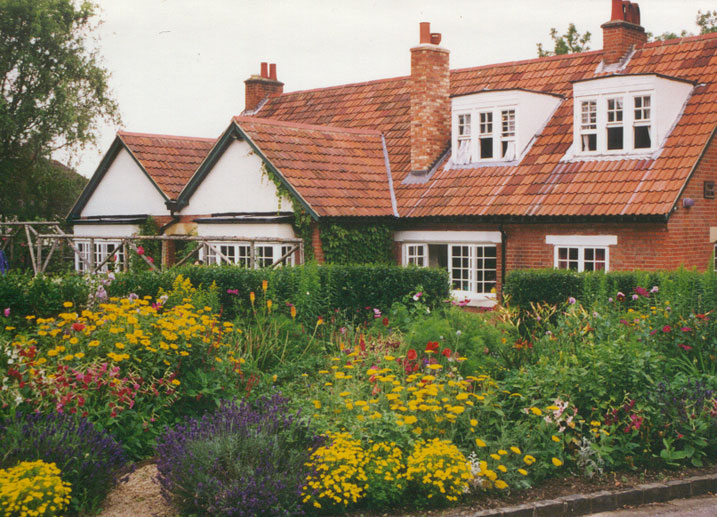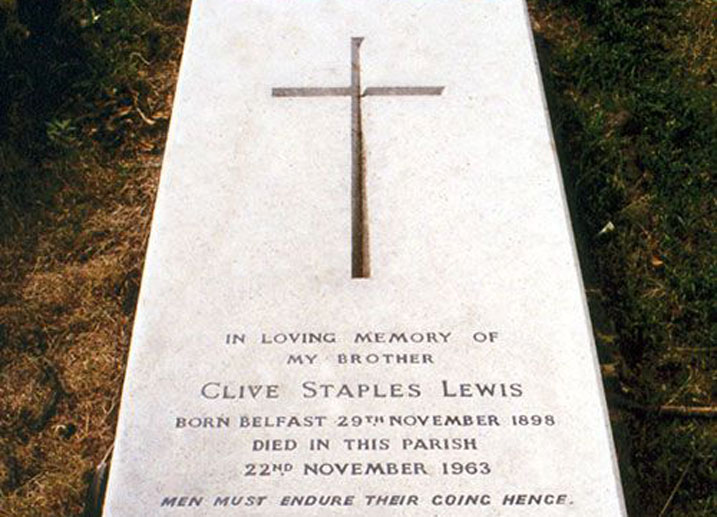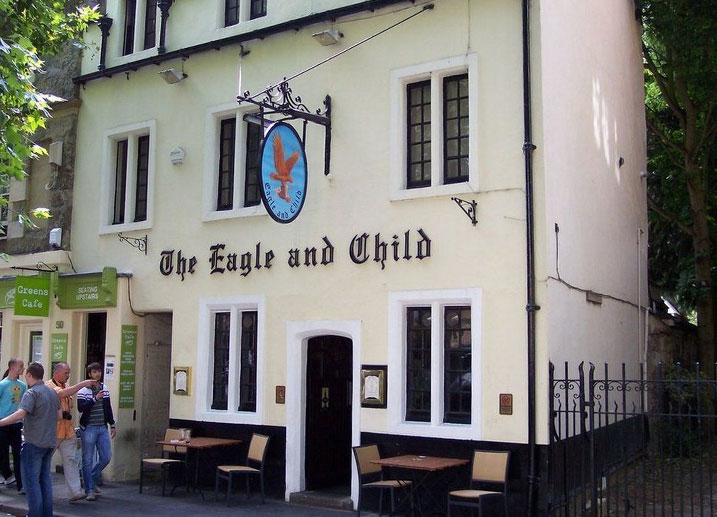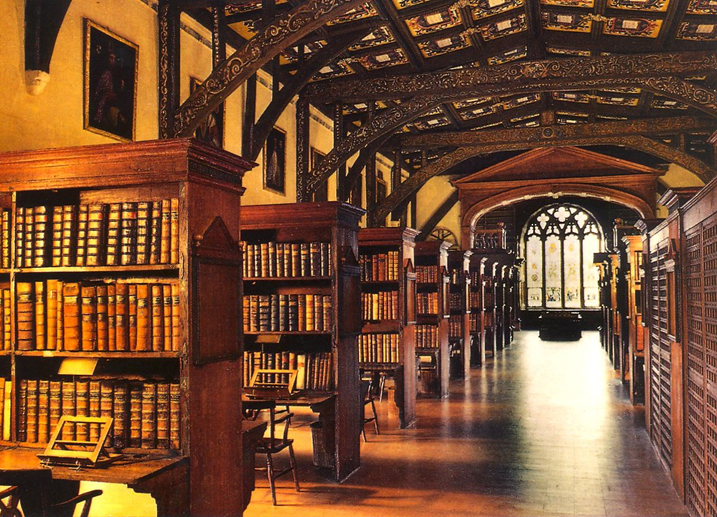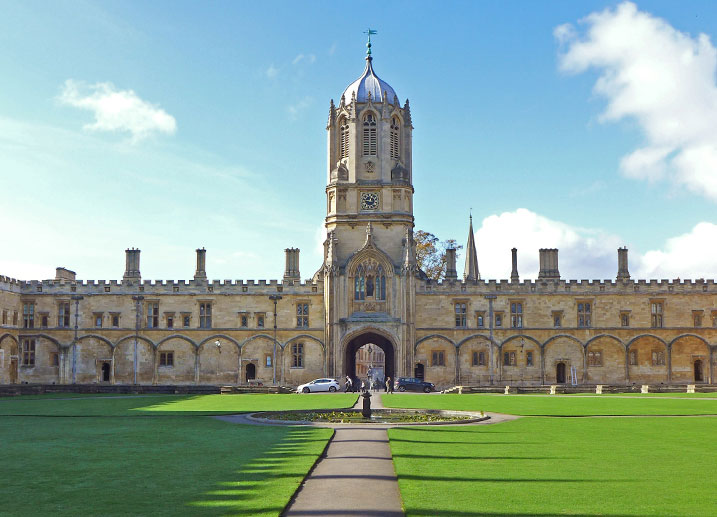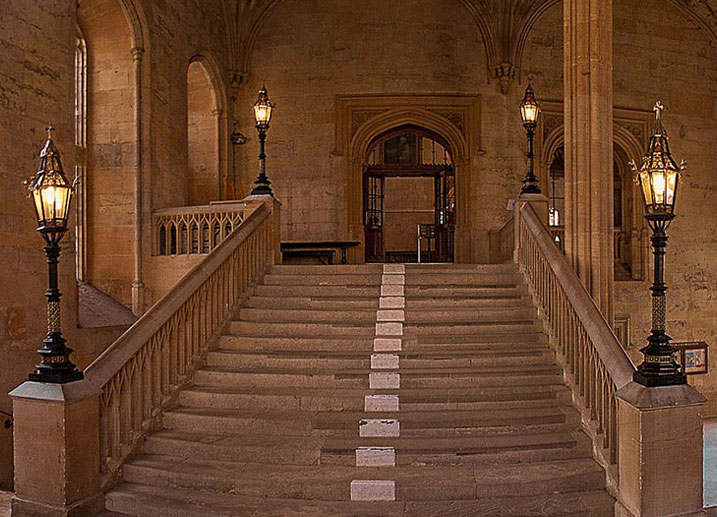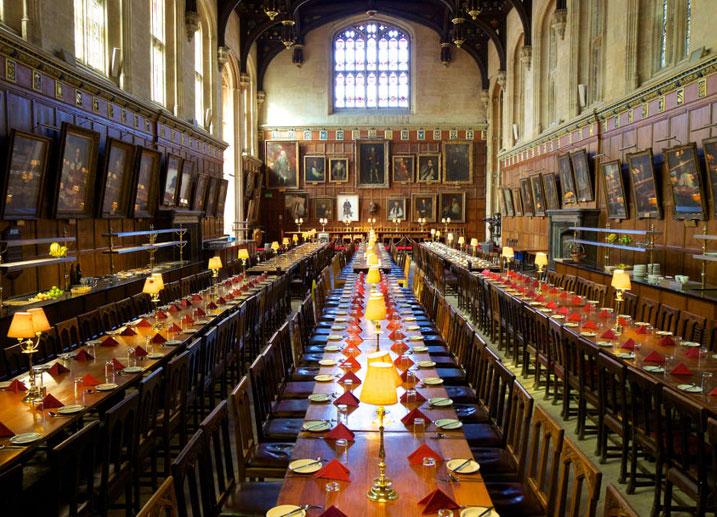 Christ Church Dining Hall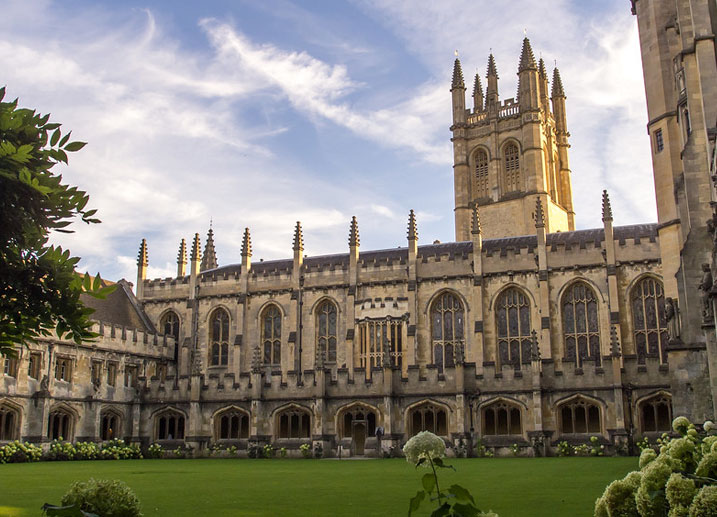 Magdalen College, where C.S. Lewis taught
Merton College, where Tolkien taught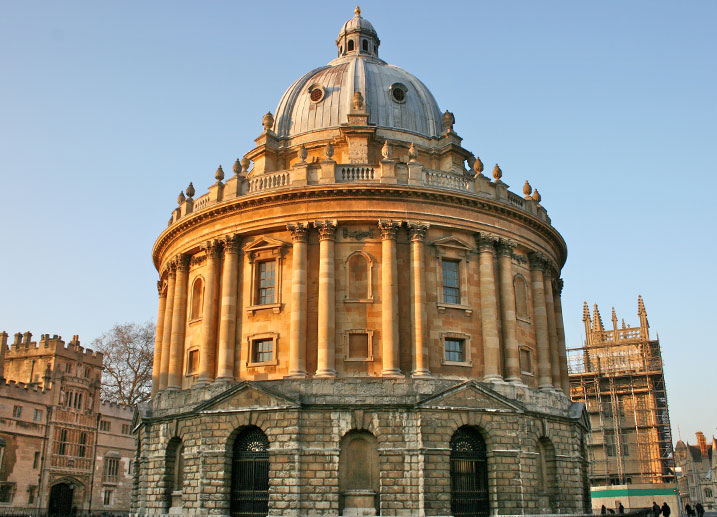 Radcliffe Camera, famous landmark and library of Oxford University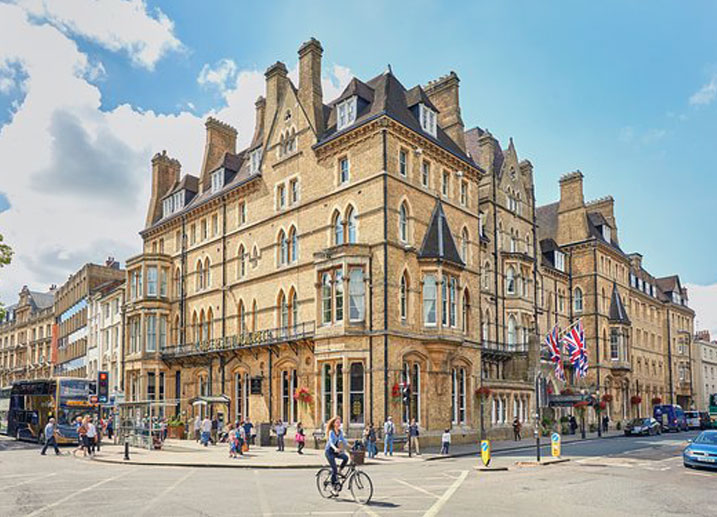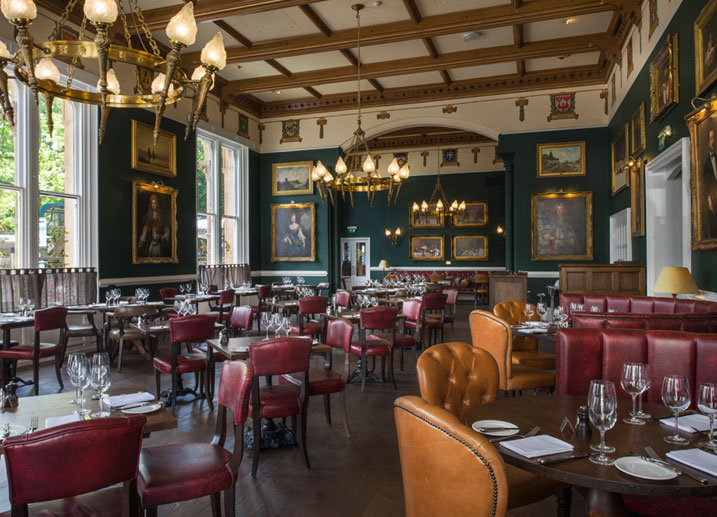 Inside The Randolph Hotel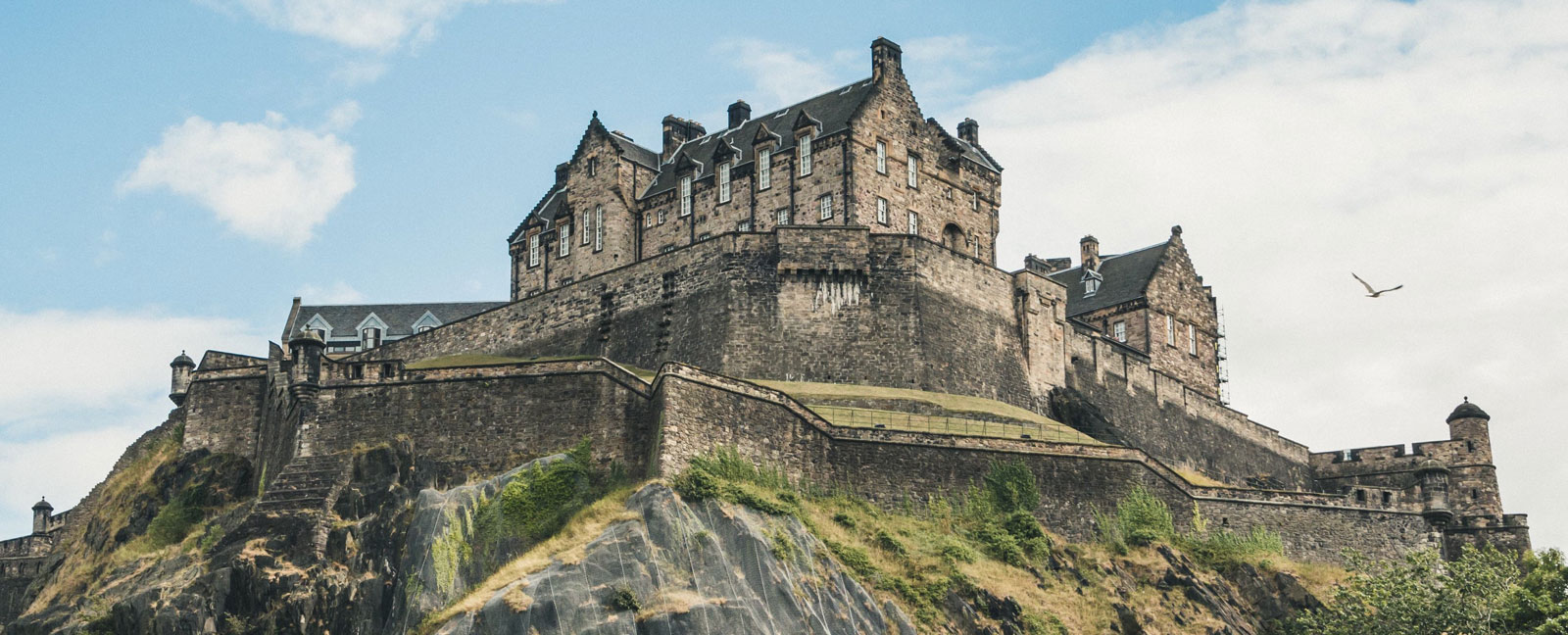 Edinburgh
July 13
After breakfast at the hotel, we will begin our whirlwind tour through Edinburgh, the home city of J.K. Rowling and capital of Scotland. Just a short drive away is George Heriot's School, which was founded almost 400 years ago and shares remarkable similarities with Hogwarts School of Witchcraft and Wizardry. From there, it's on to the enchanting Victoria Street in the city center, which bears a curious resemblance to Diagon Alley and houses the Museum Context Harry Potter store. Just a short walk away is The Elephant House, where Rowling spent many hours tirelessly putting pen to paper to complete what eventually became Harry Potter and the Chamber of Secrets and Harry Potter and the Prisoner of Azkaban.
Following lunch, we'll be heading to the mighty Edinburgh Castle, which looms over the city and is widely acclaimed as one of the greatest castles in the world. Get ready for an exciting tour of this amazing historic site with commanding views of the scenery surrounding it!
Once our tour of Edinburgh is complete, we will drive to our hotel in Fort William in preparation for our incredible ride on The Jacobite Steam Train the next day.
Travel to Edinburgh, the home of J.K. Rowling, and visit historic Edinburgh Castle!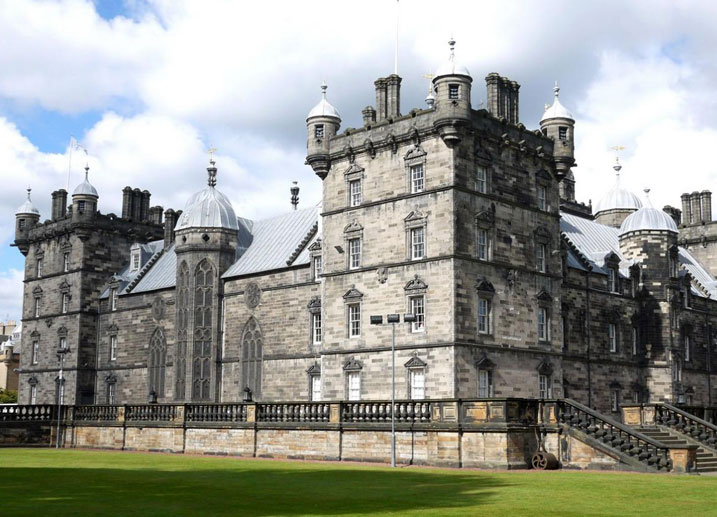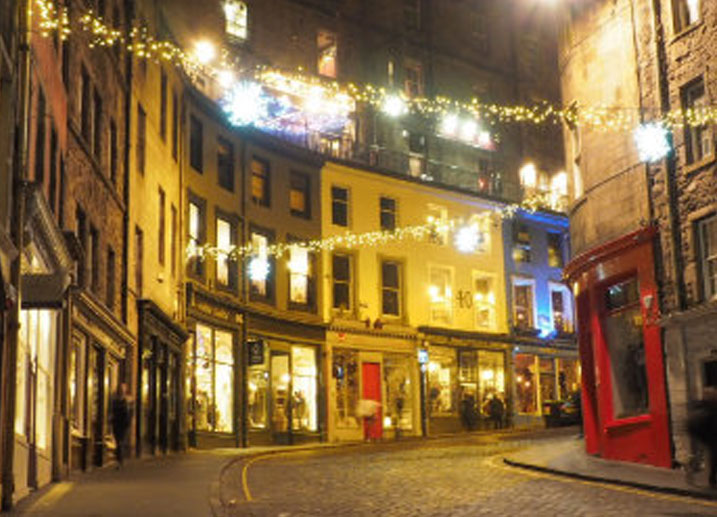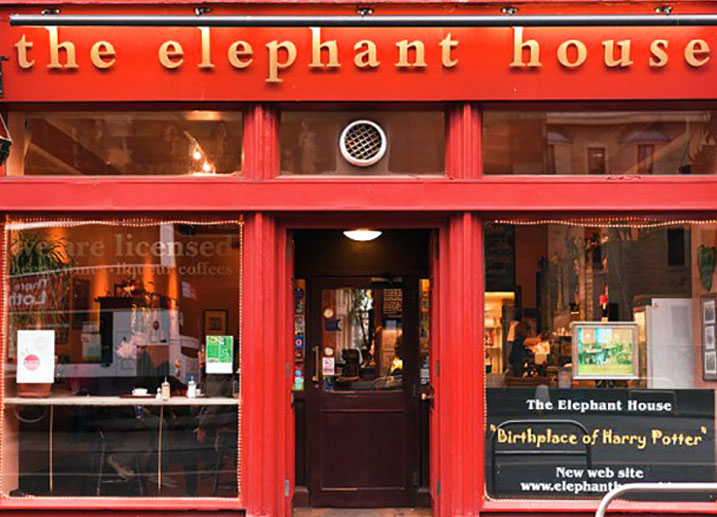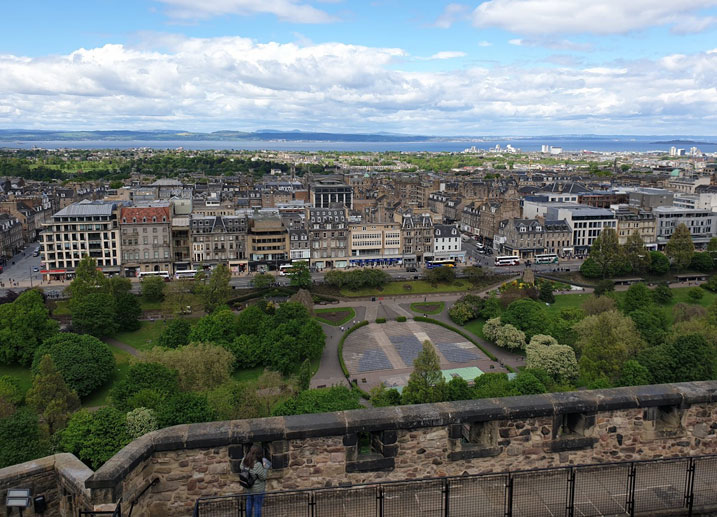 View from Edinburgh Castle

Fort William and The Jacobite Steam Train
July 14
Fort William is a beautiful town located in the magnificent Scottish Highlands and situated close to Ben Nevis, the highest mountain in the UK. On Friday morning, after breakfast at the hotel, we will head to the Fort William Railway Station for the start of our amazing ride on The Jacobite Steam Train.
This spectacular journey will take us 84 miles through the heart of the Scottish Highlands, past inspiring vistas of lush meadows, thick forests, crystal lakes, and rolling hills. Around lunchtime, the train will stop in the lovely town of Mallaig, where you will be free to have lunch at any place of your choice and spend time exploring the town. From there, we'll return to the train station for the last leg of our trip back to Fort William.
To Harry Potter fans, The Jacobite is also known as Hogwarts Express, and during your ride, you will pass by remarkable Harry Potter filming locations and be able to immerse yourself in the breathtaking lands that helped to bring the fantastic series to life!
Whether you are a Harry Potter fan or not, though, riding on The Jacobite is a once-a-lifetime experience that you will never forget.
After arriving back in Fort William and before heading to our hotel in Edinburgh, we will celebrate the tour with a memorable last dinner at the Inverlochy Castle Hotel, a luxurious establishment nestled in some of the most beautiful scenery in Scotland. Queen Victoria herself once stayed at the hotel and later fondly recalled, "I never saw a lovelier or more romantic spot." The perfect end to an incredible week!
Journey through the Scottish Highlands on The Jacobite Steam Train, AKA Hogwarts Express!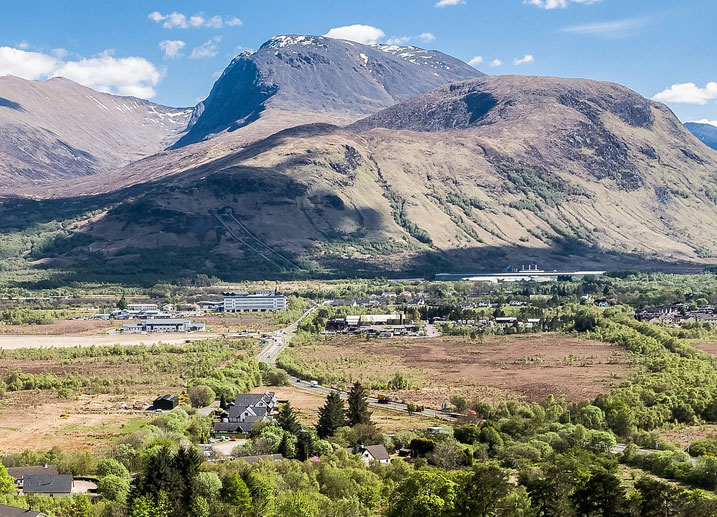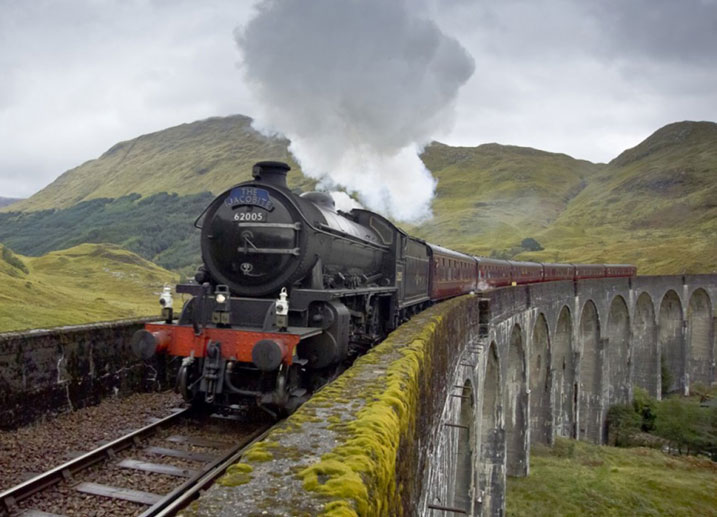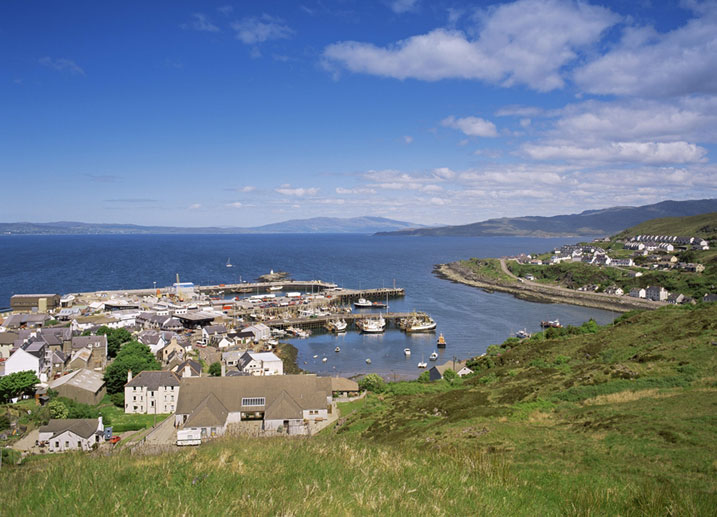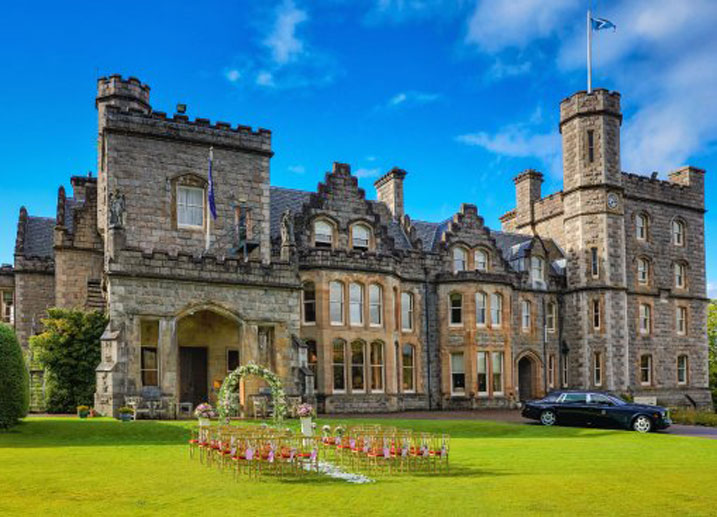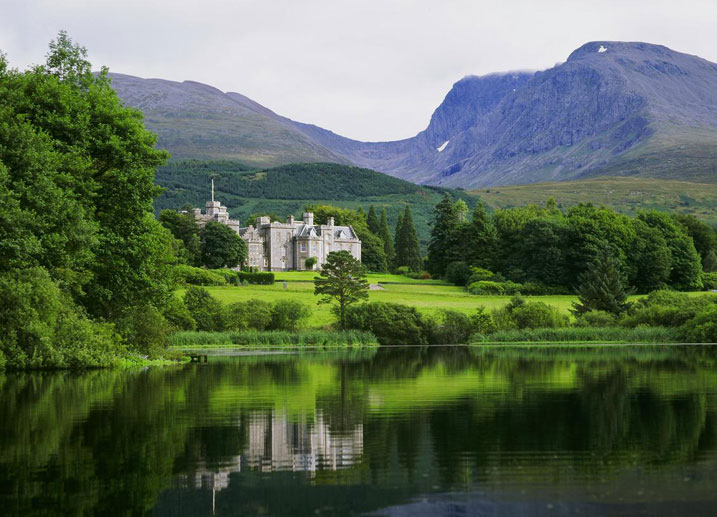 Scenery around the Inverlochy Castle Hotel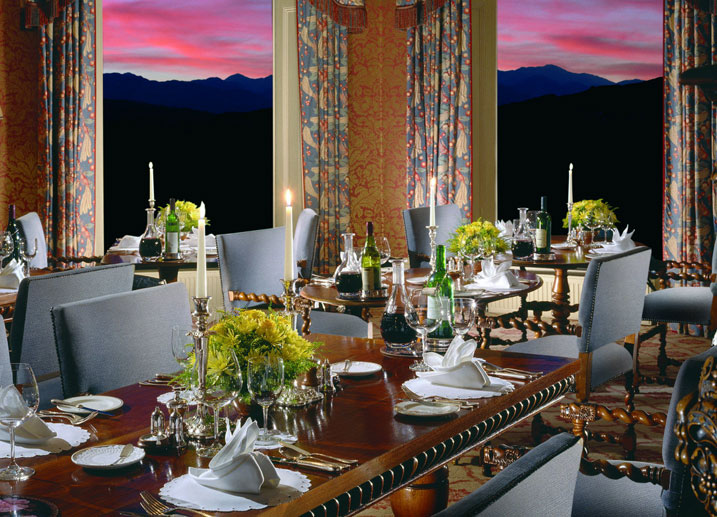 Dining at the Inverlochy Castle Hotel

Included In This Tour
• 8 nights' lodging in 4- and 5- star hotels
• 8 breakfasts*
• 6 lunches*
• 3 dinners*
• Travel on a dedicated luxury coach throughout the tour
• All entrance and guides fees
• Ticket for The Jacobite Steam Train
• Wireless headset
• History Bites hat
• History Bites t-shirt
• Copy of The Life & Works of J.R.R. Tolkien History Bites by Solomon Schmidt
• Copy of The Life & Works of C.S. Lewis History Bites by Solomon Schmidt
• Copy of The Life & Works of J.K. Rowling History Bites by Solomon Schmidt (forthcoming)
*Alcohol not included
Pricing
$2,999 per person*
*Based on double occupancy. Single-person accommodations are available upon request for an additional fee of $860.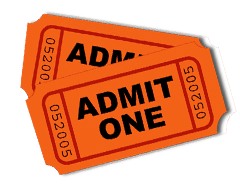 Payment Policy:
1st Installment – 25% of tour price due at registration.
2nd Installment – additional 25% of tour price due by February 7, 2023.
Outstanding balance – remaining 50% of tour price due by April 7, 2023.
or
Pay total amount of tour price due by April 7, 2023.
Cancellation Policy:
100% refund up to April 6, 2023.
Since we prepay hotels, meals, transportation, and entrance fees in advance, we are unable to offer refunds after April 6, 2023.* However, you may transfer your tour ticket to another person by notifying History Bites Tours.
*A full refund will be given should there be government restrictions that make traveling to the UK impossible.
Travel insurance is highly recommended.

In the unlikely event that costs for hotels, food, transportation, etc., increase substantially, tour prices will be increased. Should tour costs increase more than 5%, tour members will have the option of accepting the increased ticket price or receiving a full refund. History Bites Tours reserves the right to cancel this tour.

Please note: Tour venues and special guest speakers subject to change.
Register for the Tour
Enter quantity desired in your Shopping Cart

Copyright ©2016-2022 by Solomon Schmidt. History Bites, All Rights Reserved.        ~Website by Buffalo Creative Group.